DECOY SEMINAR
<< Back to Courses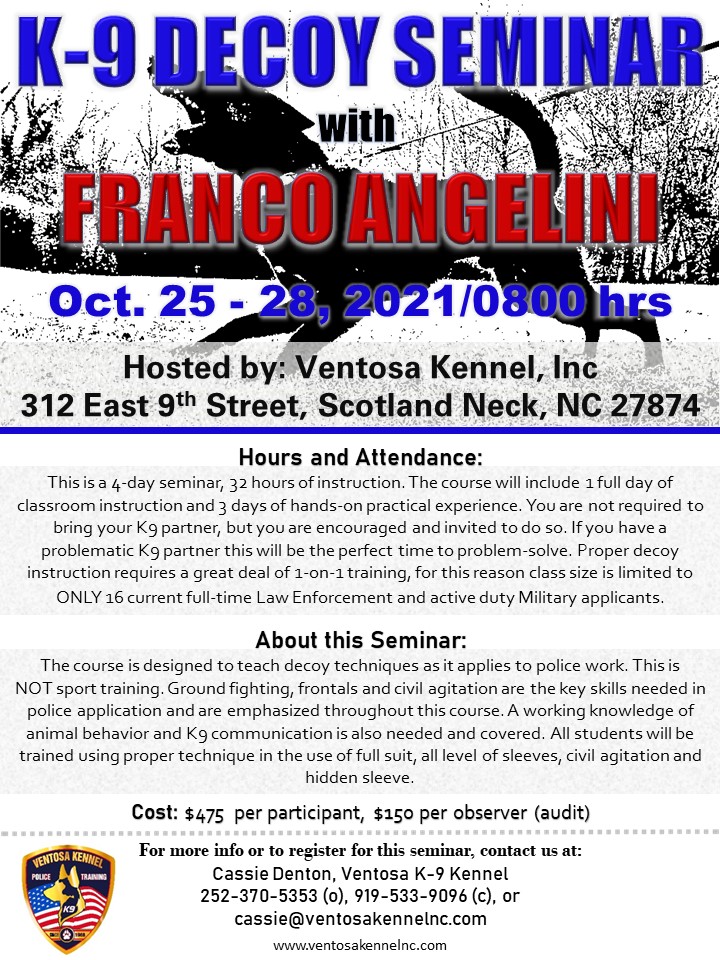 This is a 32-hour seminar, covered over a 4-day period with Franco Angelini and hosted by Ventosa Kennel. 
Training will be limited to full-time Law Enforcement or Military. Only 16 qualified applicants may be allowed in the class.
For more information, including on how to register for this seminar, please contact us at 252-826-4415 (o), 919-533-9096 (c), or cassie@ventosakennelnc.com.